Best wishes for 2018!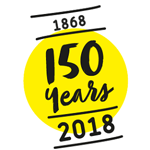 The New Year has started! It's time to take a look back over our year in 2017.
The year saw lots of new LED video products as we provided equipment for major sports complexes such as Les Arènes de Metz and the Arena du Pays d'Aix. When it comes to products, Bodet launched its new range of BT8000 scoreboards and added new sports on its touchscreen keyboard ScorePad.

Another highlight of 2017 was participating in the FSB international fair. The event was a chance for Bodet to meet with its international retailers and show what's new in terms of MADE IN FRANCE sports displays.

2018 is also sure to bring some nice surprises as Bodet Sport will keep on innovating.

The whole Bodet Sport team wishes you a wonderful 2018!