Pool
Pools can be used for several aquatic sports such as swimming or water polo. Scoreboards and LED video solutions must be designed to resit humidity and corrosion. Expert in sport facilities, Bodet Sport offers products specifically designed for pool environments.
Discover an example of typical installations combining Bodet scoreboards and LED video solutions for pools.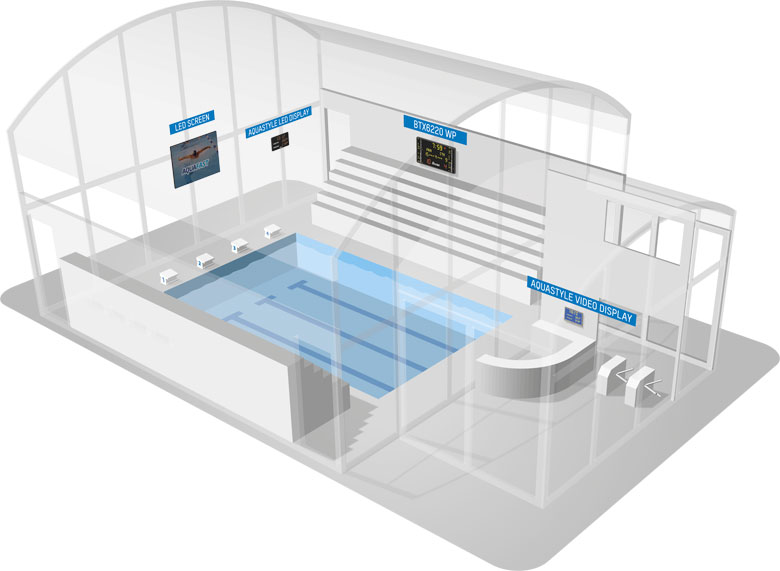 Product Information
BTX6220 WP

Scoreboard exclusively for Waterpolo.
Displays game results, the timer and penalty times.
Designed for regional competitions.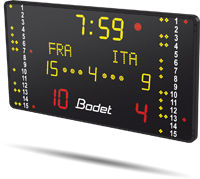 Video screen

Size: 7m², 9m², 12m² and 15m².
Pitch: 8mm or 10mm.
Screen adapted to climatic constraints (humidity, extreme temperatures…).
Display of advertisements, scores and all other multimedia items.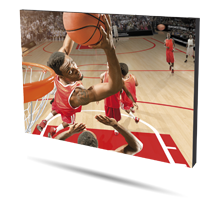 Aquastyle

Displays the time, and ambient air and pool temperatures.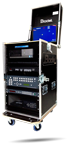 Software suite

Manages and plans the display on the LED perimeter and on the video cube.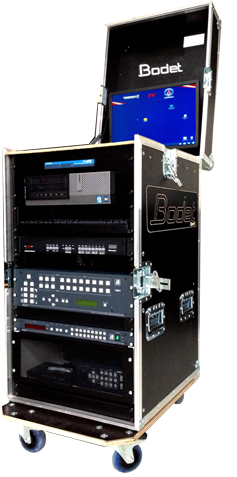 Cases studies