Stadium
Stadiums are very large outdoor sporting venues designed to showcase top level national and international competitions. In general, stadiums are equipped with scoreboards and LED display solutions: 2 giant LED screens at both ends of the field and LED perimeter display.
Discover an example of typical installations combining Bodet scoreboards and LED video solutions for stadiums.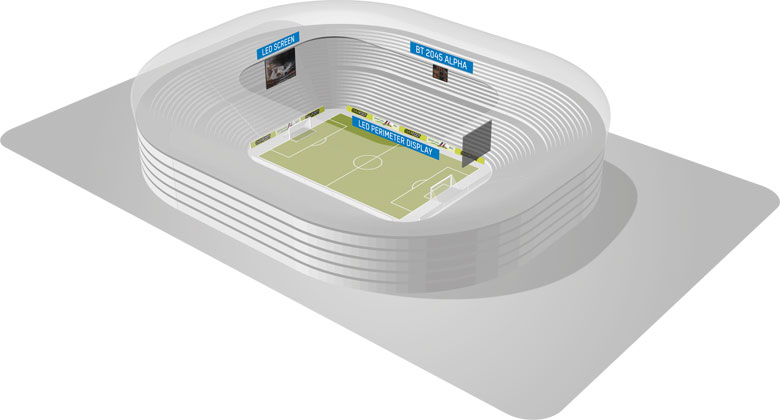 Product information
BT2045 Alpha

Customisable display of team names.
Designed for stadiums hosting regional, national and international competitions.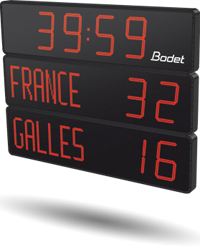 Video screen

Size: 9m², 12m², 15m², 20m² and 30m².
Pitch: 16 or 20mm.
Display of advertisements, scores and all other multimedia items.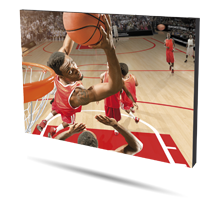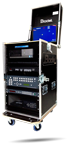 Software suite

Manages and plans the display on the LED perimeter and on the video cube.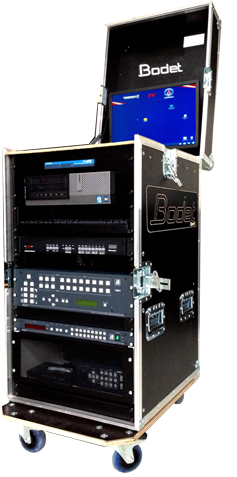 Controls the scoreboard and the video screen.
Cases studies