Arena
Arenas are very large sporting facilities designed to showcase top level national and international competitions. In general, these halls are equipped with scoreboards and LED display solutions: video cube with 4 LED screens hung over the centre of the court and with LED perimeter display.
Discover an example of typical installations combining Bodet scoreboards and LED video solutions for arenas.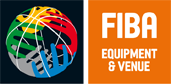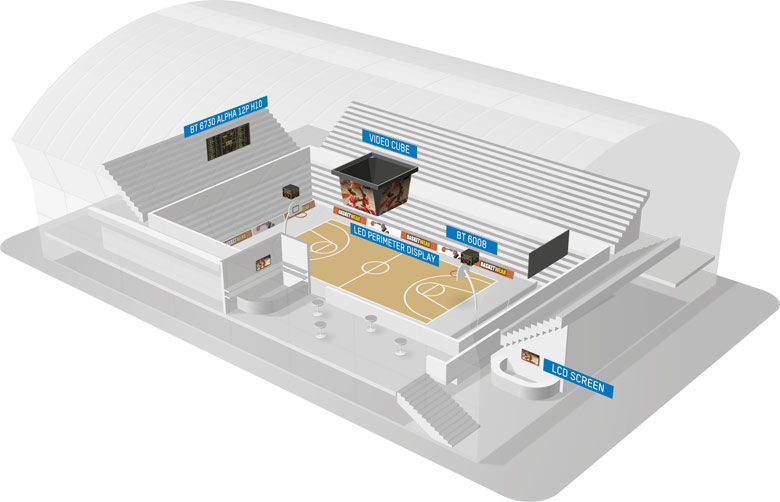 Product information
BT6730 Alpha 12P H10
Multisports scoreboard, designed for high level competition.
FIBA LEVEL 2
Dedicated for very large venue.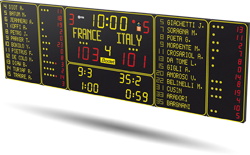 BT6008

BT6008 possession scoreboard: exclusively for basketball.
FIBA LEVEL 1
Designed for large arenas.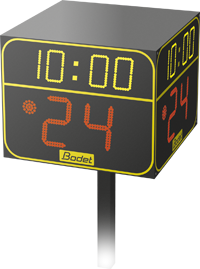 Video cube

Consists of four 9m² LED screens to display advertisements, scores, live game broadcasts…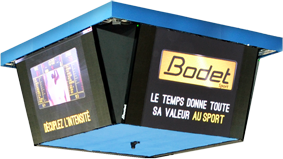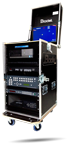 Software suite

Manages and plans the display on the LED perimeter and on the video cube.
FIBA LEVEL 1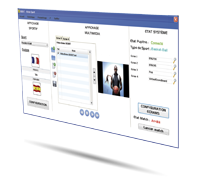 LCD screen
Installed in entrances and in the VIP area, these screens broadcast scores, live games and partner advertisements.