Scoreboards, perimeter LED screens, giant screens, LED video cubes: which equipment to choose for an arena?
Arena: animate your sporting events and championships using multi-sport scoreboards and LED video solutions
Arenas, also called sports halls are big indoor sports and cultural facilities that can host thousands of spectators during regional, national and international competitions, but are also used for shows or concerts. Many sports are being practised there, such as basketball, handball, volleyball, tennis... In order not to miss anything of the match, to animate players and supporters, or complete the visual presentation of the shows, these sports halls are equipped with tailor-made XXL scoreboards, LED video screens and video cubes!
How to choose a scoreboard designed for arenas hosting sporting competitions?
High-level sporting competitions (national or international) taking place in an arena require scoreboards offering a comprehensive display: team names, players names, players numbers, individual fouls. These scoreboards often come with video display solutions (video cubes, LED screens, perimeter LED screens) which enhance supporter experience and provide a great atmosphere in the stands.
To adapt the sports display according to the size of the arena, Bodet Sport offers a wide range of indoor scoreboards. Discover the selection of products adapted to the dimensions of an arena as well as to different levels of competition.
Example of a sports display solution installation in an arena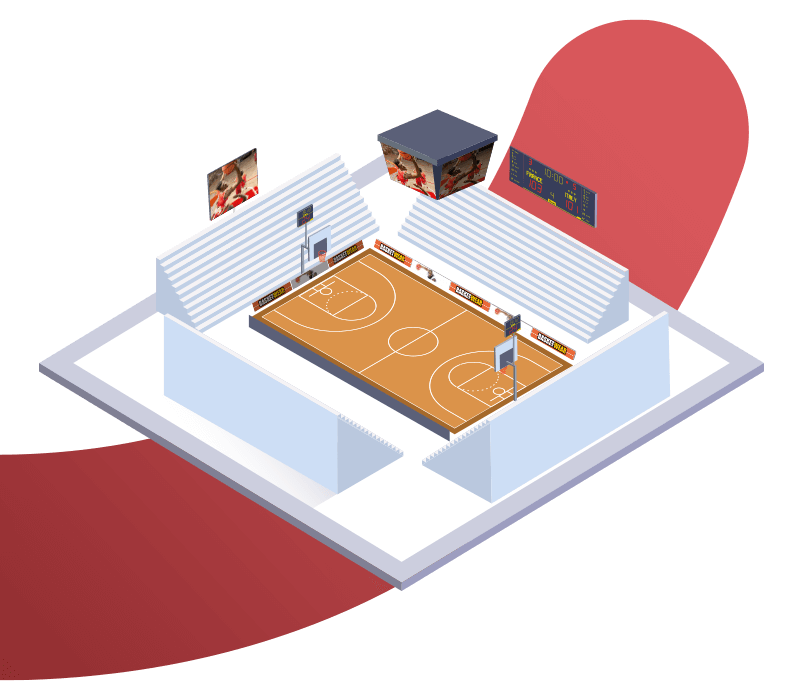 A sports display for all levels of competition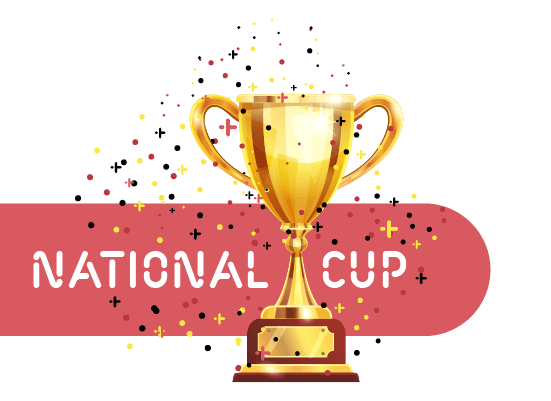 Multi-sport scoreboards for regional and national matches
Thanks to their comprehensive display, the 8025-F6 and 8T125-F6 scoreboards can be used for many sports such as basketball, handball, volleyball, tennis, badminton, futsal, rink hockey, inline hockey and floorball. Both scoreboards display players numbers as well as individual fouls. Providing an optimal reading distance of 120 m with a LED display of 25 cm high, these indoor scoreboards are perfectly suited to small and medium-sized arenas. The 8T125-F6 is FIBA level 2 certified for basketball practice. To manage the scoring during matches, all you have to do is use the SCOREPAD touch screen keyboard and its accessories.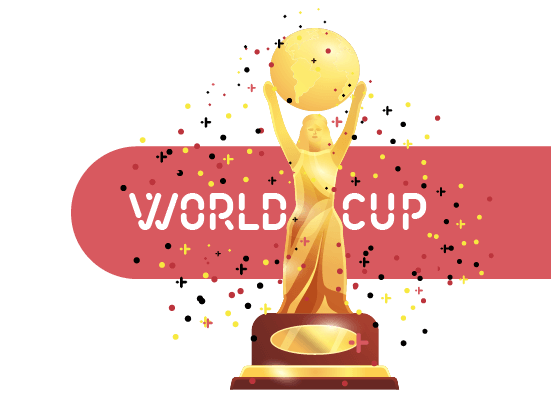 Multi-sport scoreboards for national and international competitions
The 8NT325- FS10 and 6730 14P H15 scoreboards are suited to high-level sport practice during national and international competitions. They are perfectly suited to large sports halls such as arenas.
Dedicated to professional basketball championships, the 8NT325- FS10 is a complete and FIBA level 2 certified scoreboard. It displays all essential game information: individual fouls, points and players numbers. This scoreboard is also suited to handball and volleyball with its display of won sets or penalties.
The 6730 14P H15 is a large scoreboard designed for professional basketball or handball. This scoreboard can manage individual fouls, points per player, numbers and names of 14 players per team. This scoreboard is also available with a 12-player display (6730 12P H15 model).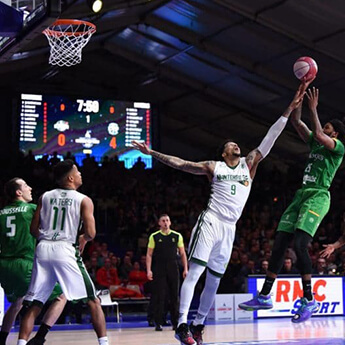 Make a venue and a high-level sporting event memorable by displaying match events on giant LED screens!
Since each arena and each sports hall is unique, the dimensions of the video cubes, video screens and perimeter LED screens from Bodet Sport can be customised. They give the spectators excellent visibility of game actions. In order to enhance supporter experience and promote sponsors, equipping an arena with giant screens, video cubes (4-sided screens) and perimeter LED displays becomes invaluable.
Suspended at the centre of the sports facility, the LED video cubes are tailor-made according to the configuration of your sports hall. Just like video cubes, the LED video screens from Bodet Sport are adjustable and can adapt to the needs of each installation. When studying a venue, Bodet Sport experts help you find the options best suited to the needs of your sports hall.
To remotely control different display media of an arena such as scoreboards and video display media, our clients use the SCOREPAD touch screen keyboard as well as the VIDEOSPORT and VIDEOMEDIA software.
They trust us, why not you?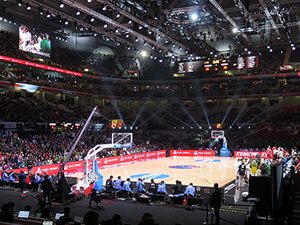 Pierre Mauroy Stadium / Arena
Villeneuve d'ascq
France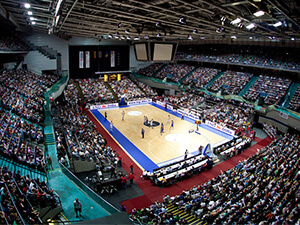 ÖVB Arena
Bremen
Germany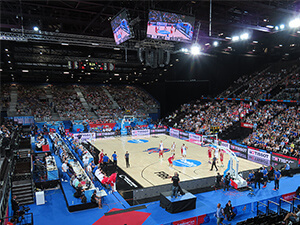 Sud de France Arena
Montpellier
France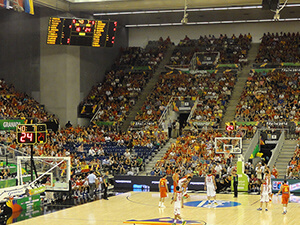 Palacio Municipal de Deportes
Granada
Spain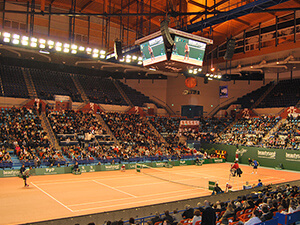 Palais des sports de Pau
Pau
France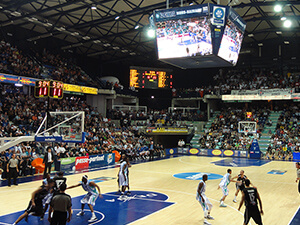 Mons Arena
Mons
Belgium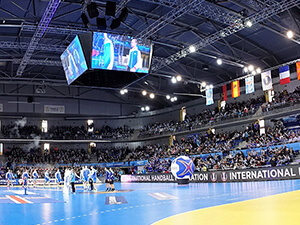 Les arènes de Metz
Metz
France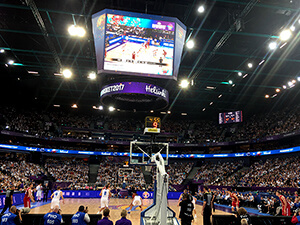 Helsinki Halli
Helsinki
Finland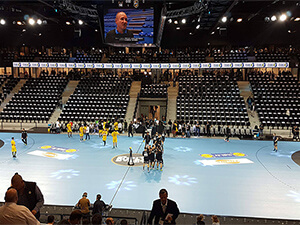 Arena du Pays d'Aix
Aix-en-Provence
France