Scoring, video broadcasting: all our solutions for handball sports display
Be it for leisure or competitions, which scoring solutions to choose for handball?
Originating in Germany, handball is a popular team sport played in many countries for leisure or competitions. Bodet Sport offers solutions dedicated to handball for refereeing, displaying scores and other match information, but also for broadcasting dynamic content on LED video screens (cubes, screens, perimeter LED screens).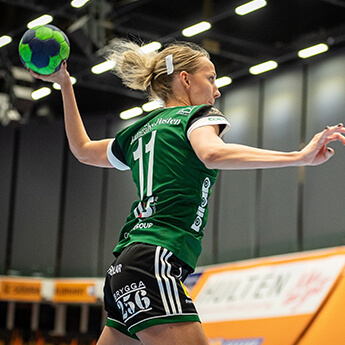 Scoreboards adapted to handball rules
Bodet Sport scoreboards display team names, the timer, scores and penalties. The information displayed depends on the level of competition.
The 8T225-F10 scoreboard is very complete and perfectly suited to national competitions. It displays information such as the score, the game time, the half-time, time-outs and penalties.
The 8T220 scoreboard, smaller than the 8NT325-FS10 scoreboard, is intended for sports halls hosting departmental and regional competitions .
The 6730 14P H15 scoreboard has been designed for high-level handball practice (national or international level). This scoreboard is the most complete of the Bodet Sport range as it displays players numbers and names as well as individual scores for the 14 players.
The scoreboards are robust and can withstand ball impacts, in accordance to test protocols (DIN standards).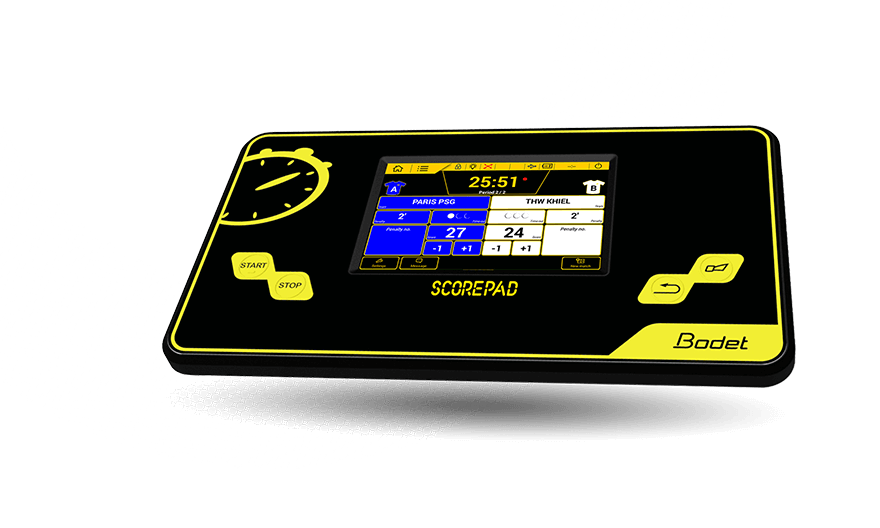 SCOREPAD

, the touch screen keyboard capable of controlling different sports displays dedicated to handball

SCOREPAD is a control keyboard that allows you to easily and intuitively control all sports displays: indoor and outdoor scoreboards, LED screen, video cube. The interface offers complete customisation of the match information: game time, overtime, half-time duration, jersey colours and marking, team names...

Known for its easy setup, all you have to do is select Handball, then the level of practice and game information to be displayed. And... game on!

The SCOREPAD also contains the handball game rules. It can assign a 2-minute penalty to a player, activate a time-out countdown or indicate the number of goals.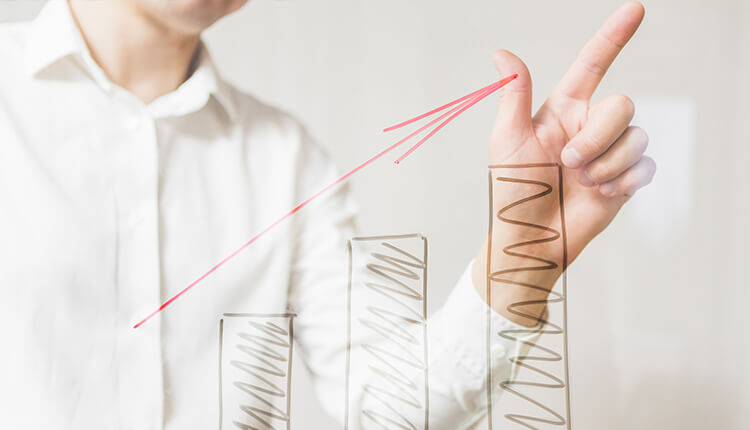 Generate additional income using Bodet Sport video display solutions
It is possible to quickly make your equipment profitable and generate income using video display dedicated to advertising. In addition to displaying scores, it allows the sale of advertising spaces to advertisers or partners. Thanks to LED video screens, perimeter LED screens or video cubes, the handball club can quickly benefit from an additional source of income.
For simplicity, it is possible to manage the sports display of the LED screens alone or associated with the scoreboards using our control software (VIDEOSPORT and VIDEOMEDIA).
Bodet products adapted to handball
They trust us, why not you?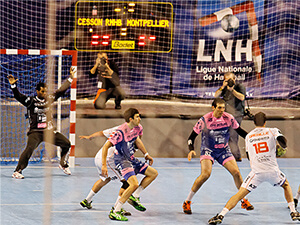 Le Liberté sports hall
Rennes
France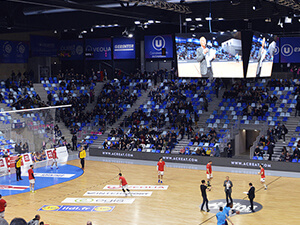 Glaz Arena
Cesson-Sevigné
France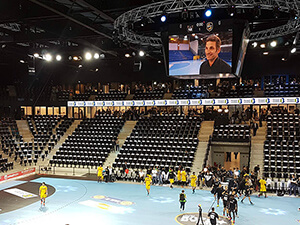 L'Arena du Pays d'Aix
Aix-en-Provence
France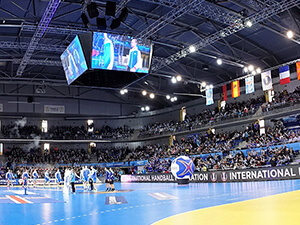 Les arènes de Metz
Metz
France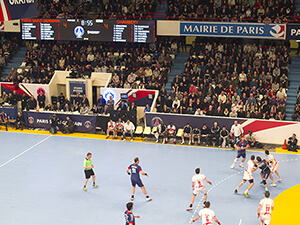 Pierre de Coubertin stadium
Paris
France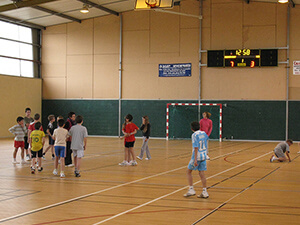 Montigny Le Roi sports hall
Montigny Le Roi
France