Which sports display to choose to equip a skating rink?
Scoreboards, giant screens, LED video cubes: score displays dedicated to skating rinks
Be it for leisure or high-level competitions, many sports are being practised in skating rinks such as ice hockey, figure skating or curling. Bodet Sport scoring solutions are manufactured in France and withstand skating rinks particular climate conditions: humidity and low temperature. Designed for ice hockey, the BTX6125 HK and BTX6425 ALPHA HK scoreboards as well as the SCOREPAD keyboard meet the exclusive needs of this activity. In addition to these solutions, a giant screen or a LED video cube can be used to digitise competition matches.
Scoring and LED video display solutions specific to skating rinks
The equipment is put to the test due to the low temperature, condensation and humidity of skating rinks. Bodet Sport R&D office designs scoreboards and video screens especially made for skating rinks and ice sports. Managed from the control room with the VIDEOSPORT and VIDEOMEDIA software, LED video supports allows promoting sponsors and enhancing supporter experience.
Example of a sports display solution installation in a skating rink
Scoreboards adapted to any level of ice hockey competition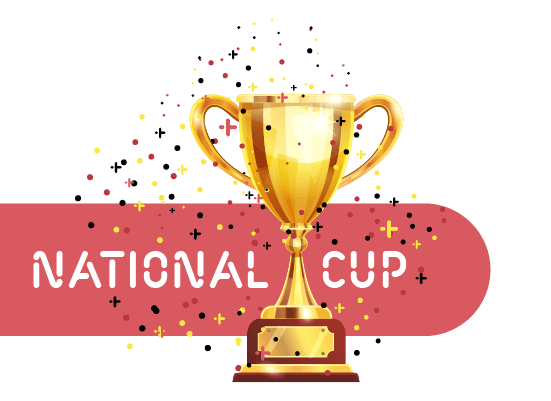 Scoreboards for departmental and regional ice hockey matches
The BTX6125 HK is a scoreboard perfectly suited to skating rinks since it has been specifically designed for ice hockey. With the display of 2 penalty times along with the player's number, it is the perfect scoreboard for departmental and regional competitions. The BTX6125 HK withstands all climatic conditions and is perfectly suited to both indoor and outdoor skating rinks.
In order to manage ice hockey scoring both at departmental and regional level, the scoring table operators recommend using the SCOREPAD keyboard.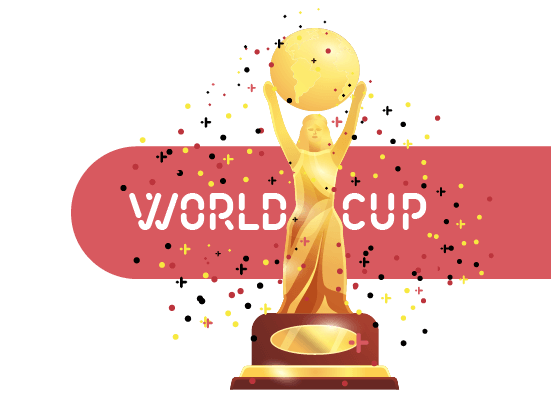 Scoreboards for national and international ice hockey matches
For Olympic skating rinks hosting national or international competitions, opt for the BTX6425 ALPHA HK scoreboard. It is resistant to skating rinks specific climatic conditions. It is also robust and withstands cold, corrosion as well as humidity. Designed to display the scores of ice hockey matches, this scoreboard displays the game time, the period number, the penalty time with a display of up to 3 penalty times along with the number of the player concerned. Its LED strips allows customising team names and displaying a scrolling message.
Easily control the BTX6425 HK and BTX6425 ALPHA HK scoreboards using the SCOREPAD touch screen keyboard as the ice hockey programme includes the regulatory elements of the International Ice Hockey Federation.
Giant screens and LED video cubes: How to animate and digitise the atmosphere of skating rinks?
To energise recreational skaters, set the pace for ice hockey matches, or simply entertain the public and spectators, opt for video screens or LED video cubes. They put the emphasis on match highlights and display partners' logos and advertisements.
During matches or a simple outing with family or friends, skating rinks are perfect venues for displaying advertisements, thus allowing clubs partners and sponsors to gain visibility. As a true financial asset for figure skating or ice hockey clubs, video display supports allow them to generate income through the sale of adversing spaces.
To animate all these LED video solutions, Bodet Sport has developed VIDEOSPORT and VIDEOMEDIA software which allow simultaneous display of scores, match graphics and sponsors advertisement whether on scoreboards or giant screens.
DISCOVER OUR LED VIDEO DISPLAYS DISCOVER OUR CONTROL SOLUTIONS
They trust us, why not you?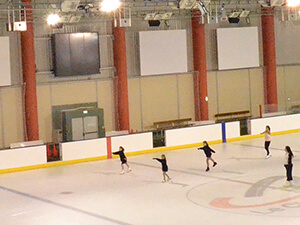 Glisseo sports complex
Cholet
France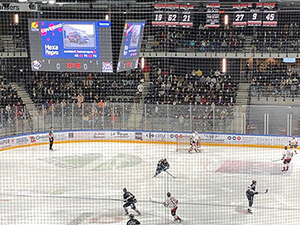 Angers IceParc
Angers
France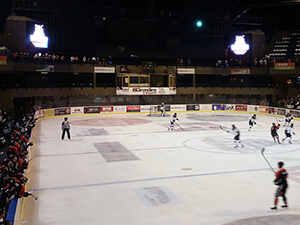 Mériadeck skating rink
Bordeaux
France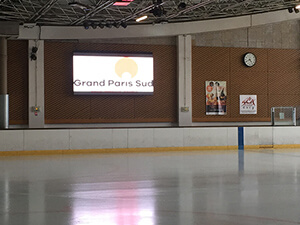 François Le Comte skating rink
Evry
France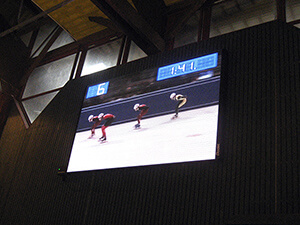 Jean Régis skating rink
Annecy
France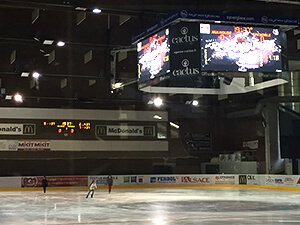 Mulhouse Olympic skating rink
Mulhouse
France