A complete multi-sport scoreboard
8T125-F6 indoor scoreboard
This scoreboard is perfectly suited to indoor team sports such as basketball, korfball or handball as it displays key information such as team fouls as well as individual fouls and penalty times.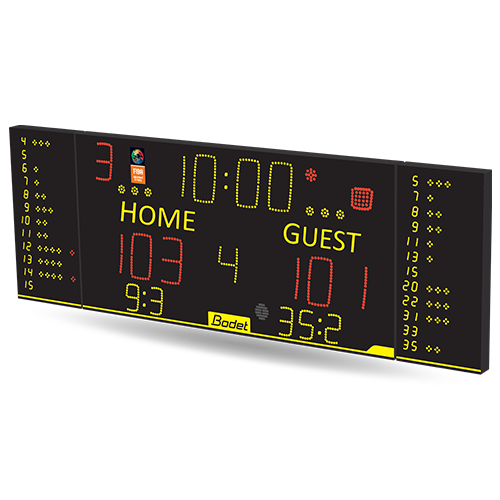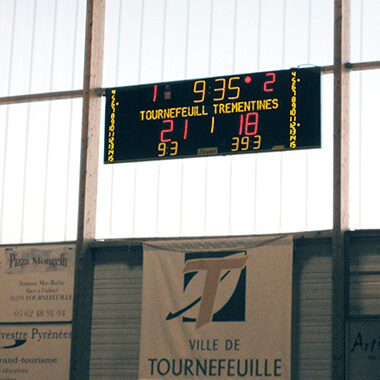 A FIBA LEVEL 2 certified multi-sport scoreboard
The 8T125-F6 is a complete multisport scoreboard which displays the main scoring elements of many team sports: basketball, handball, korfball, volleyball, floorball, inline hockey, rink hockey, and so on. This FIBA LEVEL 2 certified scoreboard has been designed for regional to national competitions and meets the requirements of different sports regulations.
Available in several display versions
The 8T125-F6 scoreboard provides easy and comfortable reading of game information up to 120 metres with its LED digits of 25 cm (for displaying the score, the timer, team fouls, etc...) and 6 cm (for displaying individual fouls and players numbers). However, to ensure perfect visibility of the information regardless of the sports hall size and the reading distance, it is possible to adapt the display of the individual fouls modules located on each side of the scoreboard:
With digits of 6 cm for sports halls;
With digits of 10 cm for larger sports facilities with the possibility to integrate a blank panel for promoting sponsors or displaying advertisements .
Product benefits
Manufactured in France
Scoreboard manufactured in Trémentines (France) in an ISO 14001 certified production site due to its good environmental performance
Sustainable
Scoreboard guaranteed for 2 years by Bodet Sport and spare parts available more than 10 years after the end of marketing.
Shockproof
Scoreboard designed with a shockproof protection (DIN standard 18032).
Scoreboard compatibility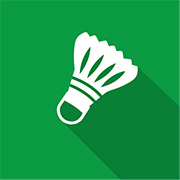 Badminton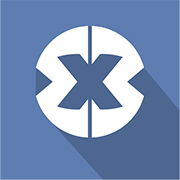 3X3 Basketball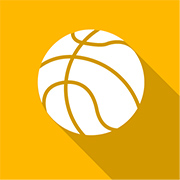 Basketball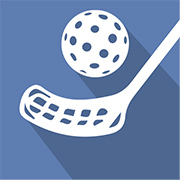 Floorball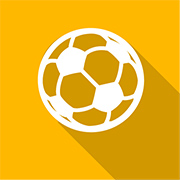 Futsal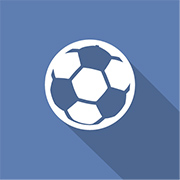 Handball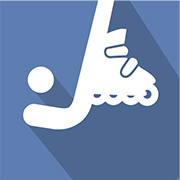 Inline hockey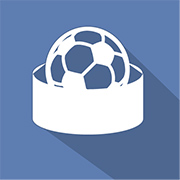 Korfball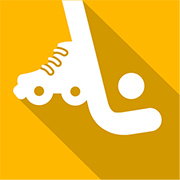 Rink hockey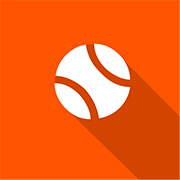 Tennis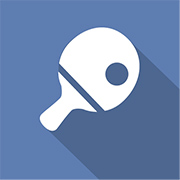 Table tennis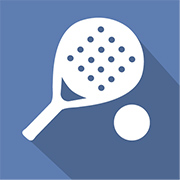 Padel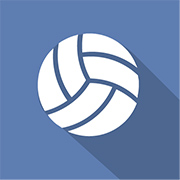 Volleyball
Technical information
Information displayed: Game time - hour, dot stop timer, scores, period number, time-out countdowns, time-out indicators, team fouls or won sets, individual fouls, penalty times, set results, programmable team names
Dimensions: L2930 x H1000 x D65.5 mm
Weight: 86 kg
Digit height: 25 cm
Letter height: 12 cm
Reading angle: 160°
Optimal reading distance: 120 metres
Environment: Indoor
Horn: Integrated (120 dB at 1 metre)
Communication: Wired or HF radio
Mounting options: Wall or suspended
Power supply: Mains supply 230 V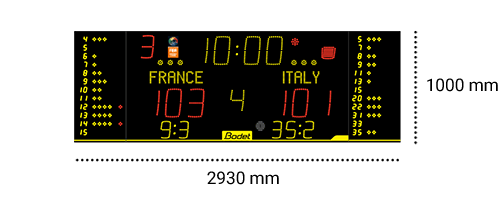 Scoreboard available
in several versions (8T120 - F6 or 8T120 - F10).
You wish to receive a price offer for the product: 8T125-F6 indoor scoreboard ?
These products may also interest you