Bodet SPORT provides timing for the French male and female basketball teams
From September 7 to 9, for the first time in French basketball, France's male and female teams will meet at Pierre de Coubertin Stadium for a preparatory tournament.Bodet will be on hand to supply timing services for all the meetings. For game clock control, the Pierre de Coubertin stadium in Paris is equipped with two LED video screens, possession displays and HF whistles.

Driven by our Scorepad touch panel, video screens are transformed into scoreboards using our video software during matches.To ensure full control of time and compliance with the 24-second rule, possession displays are synchronised directly with scoreboards and display a countdown of seconds accurate to 1/10 sec. At the meetings, referees will be equipped with HF whistles connected to the sports displays . These electronic whistles stop the sports scoreboard clock directly from the whistle of one of the referees.The Bodet team will also be present on the 15th, 16th and 17th of September at the Azur Aréna venue in Antibes, for Les Bleues' preparation tournament prior to the 2018 Women's World Cup. As well as September 16, in the South of France in the Montpellier Arena to provide sports timing services for the France-Finland playoff match for the Men's 2019 World Cup.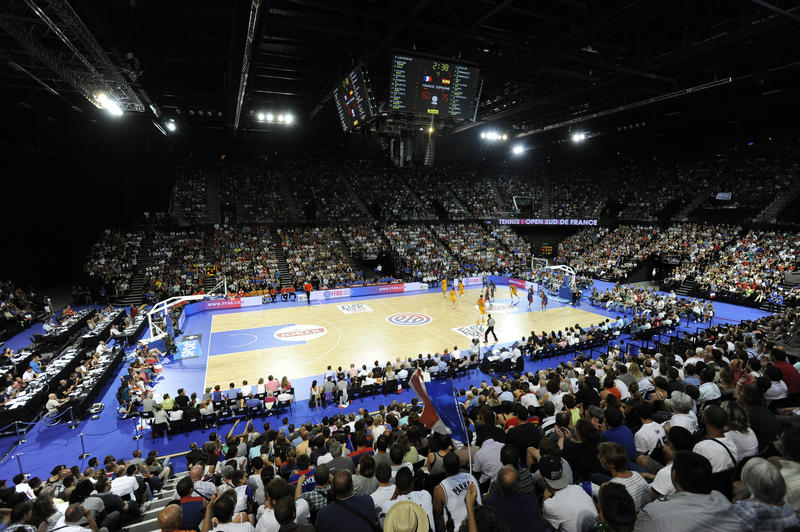 >> Find out about our basketball-specific sports displays