A precision timer for counting up and counting down
Chronoled outdoor timer
Chronoled is a LED digital display providing accurate timing of outdoor sports competition such as running and cycling. It can also display the time, the temperature, the date or countdown of days by providing optimal visibility from 60 to 200 metres away according to the model.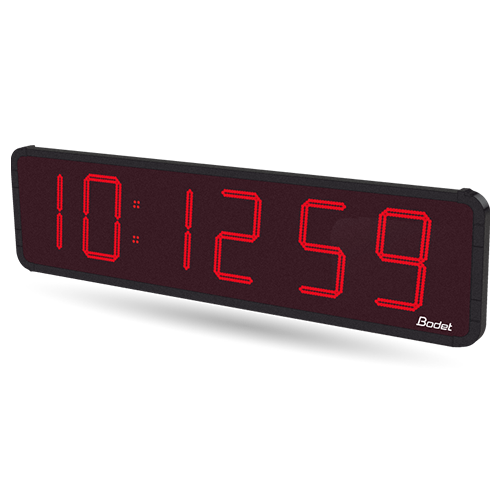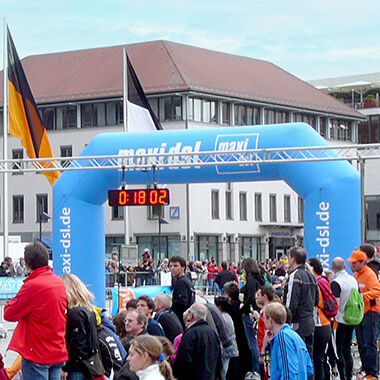 A precision timer suitable for all outdoor conditions
With its 6 high-luminosity red LED digits, the Chronoled can display the duration of a race with accuracy (hour, minutes and seconds) or the date, the time and even the score (from 0 to 99). In order to be suitable for all outdoor conditions, this timer has automatic or manual luminosity management weather for sunny, cloudy or rainy days to ensure perfect readability in any circumstances.
Up to 8 Chronoled displays can be connected in series.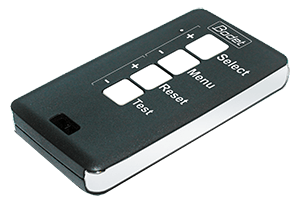 The Chronoled is controlled by a 4-key remote control. In order to provide accurate time, it can be connected to our GPS and DCF synchronisation antennas.

Available in several dimensions
Outdoor sports such as running and cycling require a large sports display in order to be visible at longer distances (for the athletes and the public). This is why this timer is available with different digits heights to ensure optimal readability of information: at 60 metres (Chronoled 15), at 120 metres (Chronoled 25) or at 200 metres (Chronoled 45).
Product benefits
Manufactured in France
Scoreboard manufactured in Trémentines (France) in an ISO 14001 certified production site due to its good environmental performance
Sustainable
Scoreboard guaranteed for 2 years by Bodet and spare parts available more than 10 years after the end of marketing.
Resistant
Product resistant to water (IP54)
Scoreboard compatibility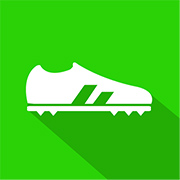 Running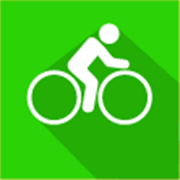 Cycling
Technical information
Information displayed: Timer or time (count up/countdown/day)
Dimensions: L2400 x H620 x D122 mm
Weight: 25 kg
Digit height: 45 cm
Reading angle: 160°
Optimal reading distance: 200 metres
Environment: Indoor or outdoor
Horn: Integrated (120 dB at 1 metre)
Communication: HF radio
Mounting options: Wall, suspended, or tripod stand
Power supply: Mains supply 230 V

Timer available
in several versions (Chronoled 15 and Chronoled 25).
You wish to receive a price offer for the product: Chronoled outdoor timer ?
These products may also interest you