Timing combat sports

FIND OUT ABOUT OUR DEDICATED SPORTS DISPLAY SOLUTIONS FOR COMBAT SPORTS
DEDICATED APPLICATIONS FOR COMBAT SPORTS
An interface suited to all specific aspects of the discipline
Karate: Bout duration, CAT1 & CAT2 penalties, Points, encho-sen
Judo: Bout duration, Penalties, Osaekomi times, Advantages, Points (Yuko, Waza-ari and Ippon), golden score.
Boxing: Bout duration, rounds, points, KO
Jujutsu: Bout duration, penalties, advantages
Wrestling: Bout duration, penalties, points, rounds
Taekwondo: Bout time, Gam-jeom & Kyon-go penalties, points, Kumane
EASY TO BROADCAST YOUR FIGHTS!
Connect your Scorepad to a TV screen to
referee your combat sports competitions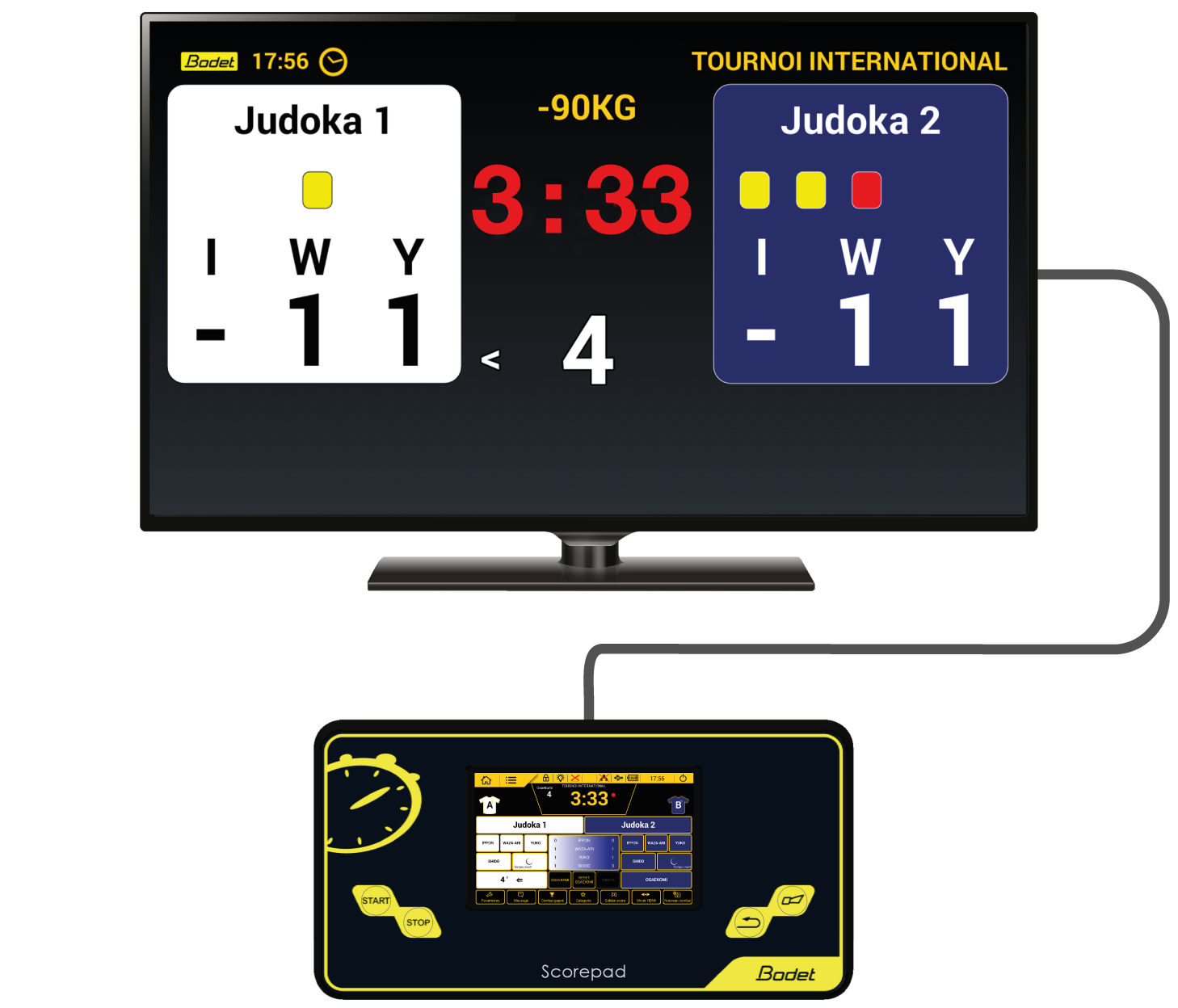 An easy way to referee your competitions with our touchscreen keyboard
Intuitive: with its user-friendly interface, Scorepad is simple to use.
Multisport: Scorepad offers several combat sports.
Multi-display: Scorepad operates on all display media including LCD screens.
"Plug and play!"
Bodet Scorepad connects easily to a TV screen via HDMI.
Scorepad + TV screen = combat ready!