LED video screen

Large format displays create a more intense atmosphere at the event, adding to the enjoyment of all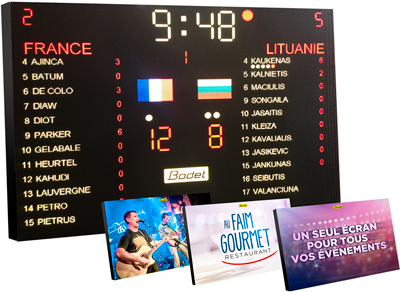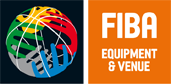 FIBA LEVEL 1
Our giant screens are made up of several video modules that are assembled together. This modularity enables us to offer completely customisable screens, depending on the shape and size you require.
Multifunctional display: display of scores, broadcast of ads, broadcast of multimedia content.
Screen size which can be set to your requirements.
Front side maintenance (indoor screen only) or on the rear side of the video module.
Resistant to harsh weather conditions: humidity, extreme temperatures.
LED technology: 3 in 1 SMD (Indoor) & Through-hole LED (Outdoor).
Screen resolution: P3.9 to P10 (Indoor) or P16 (Outdoor).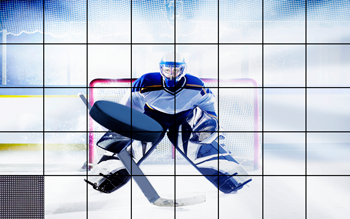 The Bodet video screens are made of several modules (cabinets). We propose a choice of module according to their use, their dimensions, the luminosity level, resolution…

Built the screen that you wish!
P6 Video Screen LED
Indoor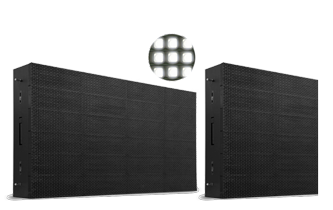 Back or front maintenance
2 sizes to choose (H x W): 0.5m x 0.5m or 1m x 0.5m
Weight: 8 / 13 kg
Led: 3 in 1 SMD, 3000 cd
max power consumption 400W
Refresh rate > 2000Hz
P8 Video Screen LED
Indoor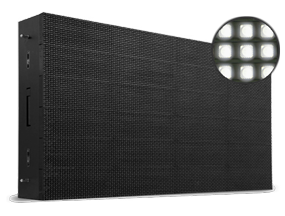 Back or front maintenance
Dimensions (H x W): 1024 x 768mm
Weight: 35 kg
Led: 3 in 1 SMD, 1500 cd
max power consumption 400W
Refresh rate > 2000Hz
P8 Video Screen LED
Outdoor or ice rink or swimming pool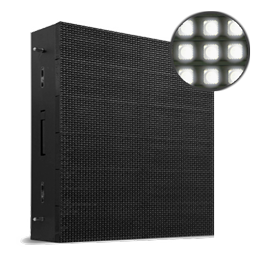 Back or front maintenance
Dimensions (H x W): 960 x 960mm
Weight: 34 kg
Led: 3 in 1 SMD, 5500 cd
max power consumption 850W
Refresh rate > 2000Hz
P10 Video Screen LED
Outdoor or ice rink or swimming pool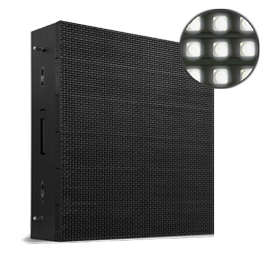 Back or front maintenance
Dimensions (H x W): 960 x 960 mm
Weight: 33 kg
Led: 3 in 1 SMD, 5500 cd
max power consumption 720W
Refresh rate > 2000Hz
P16 Video Screen LED
Outdoor or ice rink or swimming pool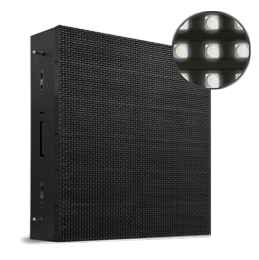 Back or front maintenance
Dimensions (H x W): 960 x 960 mm
Weight: 27 kg
Led: 3 in 1 SMD, 6000 cd
max power consumption 700W
Refresh rate > 2000Hz