Here's how to boost your advertising revenue
Choose video display to showcase your sponsors and unlock revenue, thanks to advertising.
Pitchside, wall-mounted or hanging, linked to a scoreboard: just some of the video formats available to display your partners' adverts. Available for all venue sizes, for indoor and outdoor use.
The equipment that generates revenue, from the moment you invest in it.
Advertising video screens are the perfect investment: you will quickly make a profit on your equipment and then unlock substantial revenues. How? By selling advertising space. It is up to you to tailor your offering and choose how to display your partners' messages (time, period, prices, etc.). You unlock advertising revenues generating a new income stream for your club. For their part, your sponsors are showcased.
Win-win.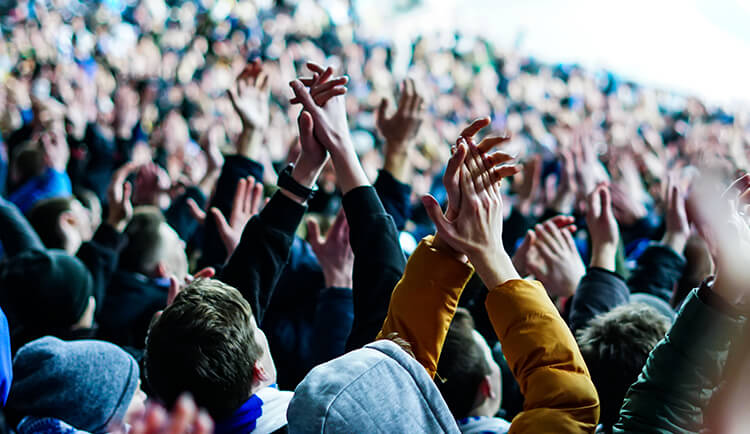 Video enhances brand image.
Your club's brand image. The modernity and dynamism of the video screens help enhance your image. They make conventional static sponsorship hoardings old-fashioned.
And your partners'. Video grabs spectators' attention: audiences always pick up on it very quickly. Video screens are therefore excellent communication media to showcase your sponsors and enhance their image. Especially when they are linked to a scoreboard: maximum visibility guaranteed.
Exceptional screen quality.
LED has never shone so bright. The brightness is always calibrated carefully to showcase without dazzling. And it's even more environmentally friendly, because the technology is far less energy-intensive. Exceptional image resolutions, thanks to a wide choice of pitches, suited to each space. A battery of video modules with totally invisible joints and perfect screen syncing thanks to an Ethernet connection, creating the illusion of a single screen. Epic.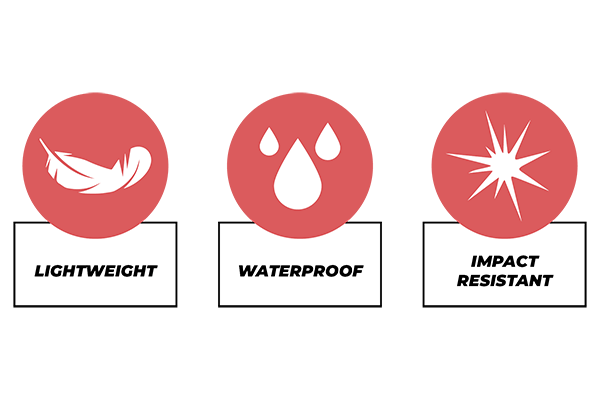 Tough, yet lightweight.
Sport is an intense experience. The products used must be sturdy enough for the sport you play, inside and outside. We offer a range of video screens tough enough to stand up to ball impacts, vandalism, condensation, moisture, splashes, dust ingress, etc. Strength is essential, certainly, but not at any weight. You might need to move your video screens, to store them or simply to change their configuration. That's why our video screens are made from aluminium, an ingenious, featherweight material that offers plenty of solidity.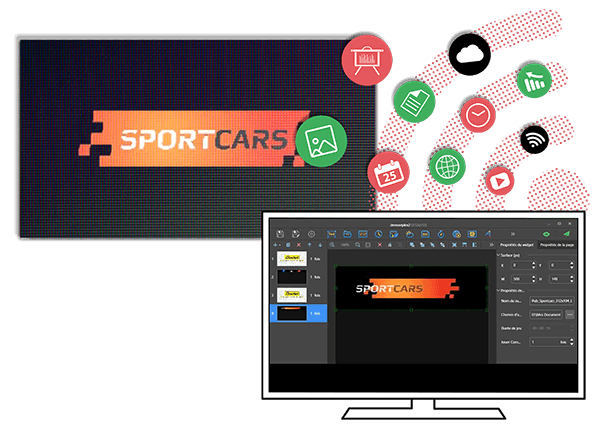 Creativity has never been so simple
You have all the tools to do it! A software program to configure your sponsors' adverts and customise the display of your video screens. Its intuitive creation interface also allows you to create adverts from scratch and customised displays for your screens. It offers a wide choice of media and files to import: photos, videos, GIFs, text, streaming, web pages, RSS feeds, the Office suite (PowerPoint, Word, Excel, etc.), time, date, weather, and more. You can use a video screen simulator to preview the final result delivered on your video screen(s), before it is displayed. For a perfect result, at the crucial moment.

3 screen formats. Plenty of possibilities.
Your creativity can also be expressed in the choice of screen format. Our advertising video screens are available in 3 models, which can be combined, flexibly, to create a complete, high-impact video setup.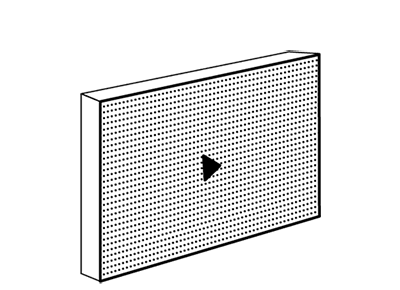 Wall-mounted or hanging
For indoor and outdoor use
You can use the harness to mount the video screen flat to the wall or hang it.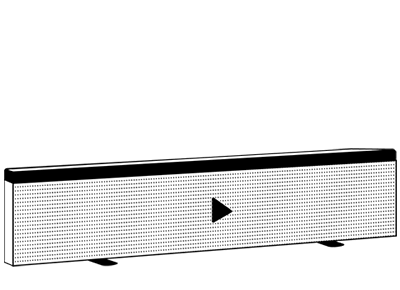 Pitchside
For indoor and outdoor use
Pitchside screens are very easy to handle, and can be assembled and disassembled easily to be transported and positioned wherever you like. They are perfectly sturdy, thanks to flexible built-in feet.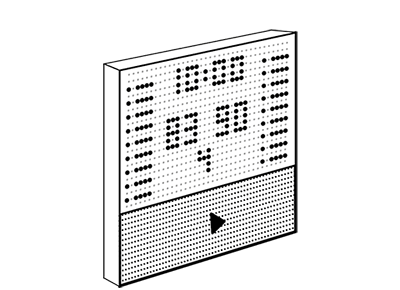 Linked to a scoreboard
For indoor and outdoor use
Our range of video screens are fully compatible with our range of sports scoreboards. The video screen can be integrated with an existing scoreboard or delivered with your new scoreboard.

Bespoke: comes as standard from Bodet.
Every project is unique. It is up to us to offer you bespoke solutions. And that's what we can do. Or rather what you're capable of doing. Yes, you choose the number of modules you want, to create the screen that meets your needs. Every video screen is a scalable combination of video modules, and you can adjust their size and configuration. To meet your needs.
Once you have chosen your screens, we will design and produce the appropriate mechanical mounting kit in our factory. To ensure your setup is perfect.
To help you, this video offering is also available as an all-inclusive, ready-to-use pack.
Available for all venue sizes.
Our advertising video screens are suited to all sporting venues: gymnasiums, pitches, pools, rinks, arenas and stadiums. But controlling 2 video screens on one hand and 100 screens on the other calls for different equipment, different software: a different setup. That's why our solution is equally suited from the most modest projects to the most complex setups. It is based mainly on two possible modes of transmission: using an Ethernet/Wi-Fi/USB network or via 4G/Cloud.
| | Sports clubs | Multi-site clubs/Ad sales agencies |
| --- | --- | --- |
| Mode of transmission | Ethernet/Wi-Fi/USB network | 4G/Cloud |
| Setup type | 1 equipped site only | Multiple equipped sites/Fleet of screens |
| Control site | Control from the site | Remote control |
| Operating software | Included | Included |
| Monitoring software | / | Included |
| Software user support | PC/Tablet/Smartphone | Web interface accessible via all devices |
Always on your team!
We're here to work with you, advise you and give you all the technical support you need. Reach out to us with your project. Your message will be passed on directly to your local sales contact.