Our keyboards - For full control of the sports display units

Control all of our scoreboards and LED video solutions
Our convenient consoles are multi-sport - they can therefore manage the scoreboards of all sports: basketball, handball, volleyball, water polo, hockey, football and rugby.
Most of our consoles feature a mini LCD screen, allowing you to view all of the information displayed on the scoreboard: game time, scores, fouls, etc.
Communication with the scoreboards is either wire-based or with an 868 MHz wireless radio connection.
Touch Screen
SCOREPAD
Display your scores on all your media: Bodet scoreboards, TV screen...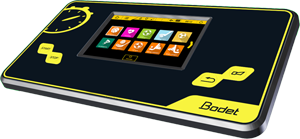 Dimensions: 380 x 200 x 60 mm
Communication: wireless or wired
Time possession keyboard
Management of possession time in basketball and water polo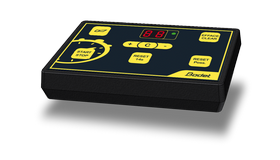 Dimensions: 150 x 90 x 40 mm
Wired to main keyboard