Gymnasium
Sports halls, also called « gymnasiums », are infrastructures dedicated to indoor team sports such as basketball, handball and volleyball. These halls are equipped with scoreboards to display game information (scores, timer, faults…) and sometimes with LED screen to broadcast partners' advertisings during the games.
Discover an example of typical installations combining Bodet scoreboards and LED video solutions for gymnasiums.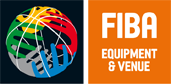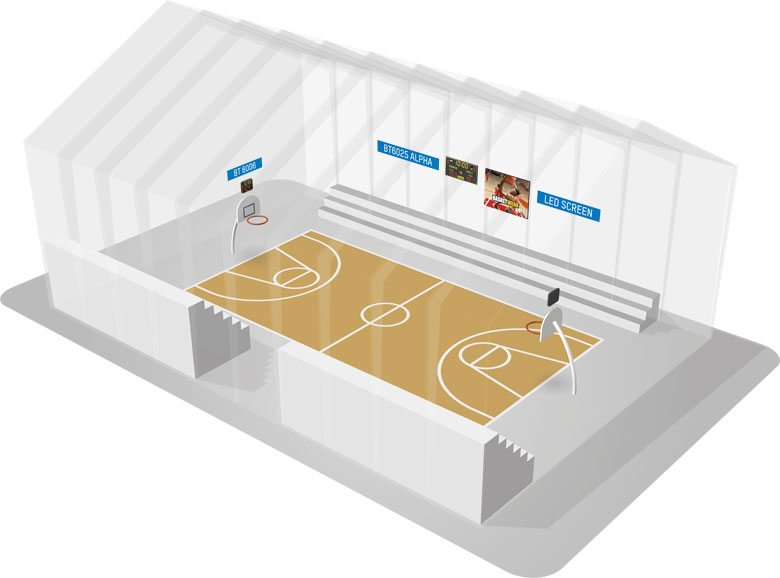 Product information
8025 Alpha
Multi-sport scoreboard.
Customisable display for teams name.
Ideal for small and medium-sized halls.
FIBA LEVEL 2

8006
8006 possession display unit: designed for basketball.
Ideal for small and large halls.
FIBA LEVEL 2

Video screen
Size: 7m², 9m², 12m², 15m².
Display of advertisements, scores and all other multimedia items.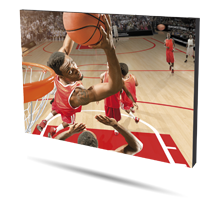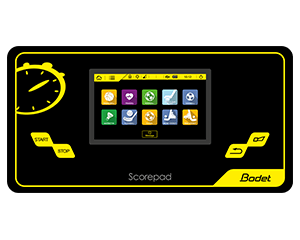 SCOREAPP
A self-refereeing solution from your smartphone or smartwatch connected to scoreboards, TVs, video screens and video cubes.