Rink
Skating rinks are venues where ice hockey is played as well as skating and curling. scoreboards and LED video solutions must be designed to resist the harsh climatic conditions of skating rinks: humidity and extreme temperatures. With our engineering department, we develop products that are totally adapted to the environment of ice skating rinks and to the practice of Ice hockey.
Discover an example of typical installations combining Bodet scoreboards and LED video solutions for rinks.
Product information
BTX6425 Alpha HK

Scoreboard exclusively for Ice hockey.
Displays game results, the timer and penalty times.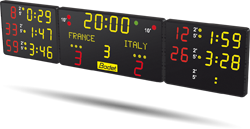 Video screen

Size: 7 m², 9m², 12m² and 15m².
Pitch: 8 mm or 10mm.
Display of advertisements, scores and all other multimedia items.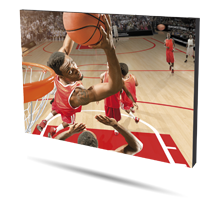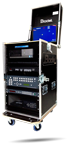 Software suite

Manages and plans the display on the LED perimeter and on the video cube.