New generation of Bodet scoreboards
New look and lower power consumption
For nearly 50 years, our scoreboards have been used all around the world for numerous sporting competitions, such as the Indoor Football World Cup in Colombia (2016), the Basketball World Championship in Spain (2014), the Beach Soccer World Cup in Tahiti (2013), and many others.
This year, with an eye to offering increasingly innovative and effective solutions, Bodet is reviewing its range of interior scoreboards. A new look and reduced power consumption are the main changes to the new boards.
The new design
New, curved and more modern LED typography
Slimmer board to be more aesthetically pleasing
Lighter for easier installation
Advantages: better readability with a lighten design of the digit. The luminosity of the LEDs and the good viewing angle make it very easy to read from afar.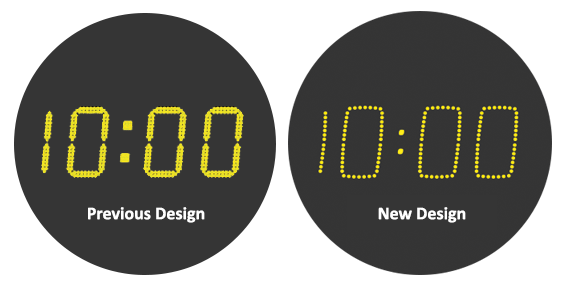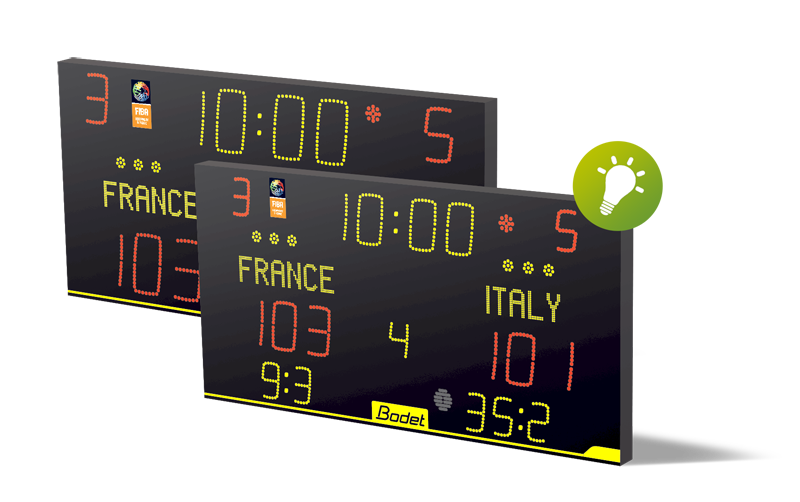 Sports displays that consume less
The LED figures on our new 8000 range of scoreboards offer a 20-40% reduction in power consumption depending on the model, all while guaranteeing the same readability as our previous displays.
This significant energy decrease is made possible thanks to the most efficient LEDs on the market.
Easy-to-use scoreboards
Controlling and configuring sports displays is easy thanks to Scorepad, our touchscreen keyboard.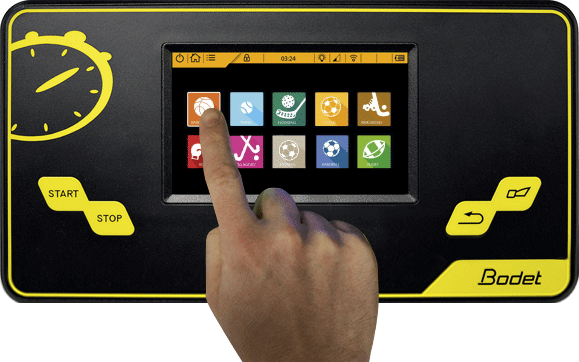 Multisport adaptable scoreboards
Bodet has always designed multisport scoreboards.
The new range offers several additional modules so that you can adapt your scoreboard to your sport: penalty time, individual fouls, etc.