Bodet Sport equipped a FIBA tournament in Qatar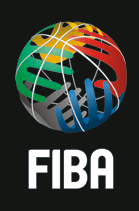 The QBF (Qatar Basketball Federation) was organizing mid December the FIBA 3x3 all stars tournament and the club 3x3 tournament in Katara Beach - Doha . The scoring and timing was provided by Bodet equipment (BT6025 alpha scoreboard and controller).
The Slovenian from Brezovica won the tournament and received the trophy from the hands of Mr Yvan Mainini, President of the International Basketball Federation (FIBA) and Sheikh Saoud bin Abdulrahman Al Thani, President of the Qatar Basketball Federation (QBF).