New product release: the BTX8020 SET scoreboard for racket sports
New release at Bodet Sport: a scoreboard specifically designed for racket sports

The BTX8020 SET is an indoor or outdoor scoreboard specifically designed for racket sports: badminton, tennis, table tennis, padel and squash as well as volleyball. It is an ideal option for small and medium-sized venues hosting competitions from regional to national level.
The BTX8020 SET scoreboard has 2 lines of 5 red digits of 20 cm by team, allowing optimal reading from 60 up to 90 metres, and displaying:
Sets, game, and points information for tennis and padel,
Sets and points for badminton and squash,
The number of won sets and points of the current set for table tennis.
Useful for racket sports, a red light indicates which team has the serve.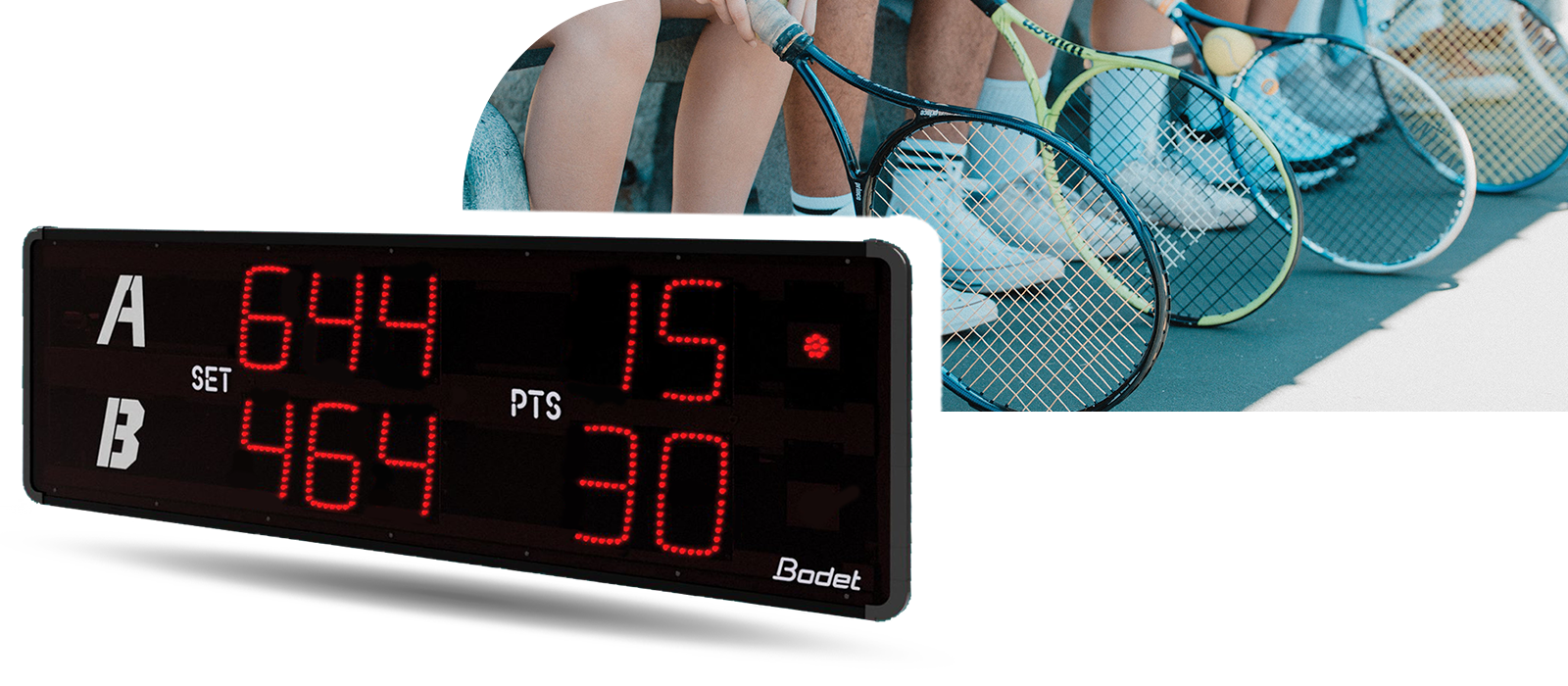 Bodet Sport offers robust and quality sport equipment
Subject to numerous technical tests conducted in-house by Bodet Sport testing and R&D departments and tested on the field along with partner clubs such as the Bach from Cholet, our scoreboards combine sturdiness and reliability and adapt to the needs of all racket sports levels.
For more information or to ask for a quote, contact us.